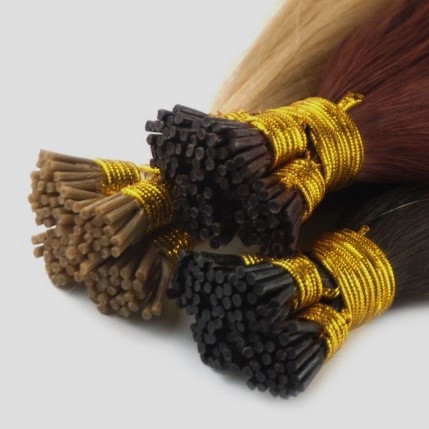 I-Tip extensions– are installed with a strand-by-strand application, without using heat or glue, this is an especially great application for those with thinning hair around their hairline. Application is achieved by threading each I-tip and a strand of the client's hair into the looping tool, through a looping bead and then attached by clamping the bead to the client's hair. We use high quality copper beads with protective silicone lining which is the gentlest on hair.
Invisible weft – are a hair extension method that uses a flexible, beaded foundation to create movement and comfort. The hair is stitched into this beaded foundation in such a way to hide the attachment points to your natural hair completely.
Traditional sew in-  is a style where no hair is being left out. This hairstyle is perfect for my relaxed, and natural beauty whose routine is too busy for any hair in the morning. This hairdo is also for women who don't want to put heat on their natural hair twice a week.
Lace frontal sew in- hairpieces come in sew-in or bonded installations. Lace frontals help you achieve a more natural look for your wigs and hair extensions. They are often 4 inches to the back and 13 inches across, covering your hairline ear to ear.
Tape ins- are a semi-permanent hair extension method that usually lasts around 6-8 weeks before needing adjustments. More permanent and less bulky than clip in extensions, they are favored for their quick and easy application time and for their natural-looking finish.
Clip ins- an attachment method where wefts of hair can be easily installed into your natural hair by multiple small pressure sensitive clips. One set of clip in hair extensions includes several different sized wefts of hair, ranging from one, two, three, to four clips.